Start the Journey
An organization earns or renews the Pathway to Excellence® designation through a comprehensive review process.
Effective January 1, 2017, The Pathway to Excellence designation is granted for 4 years.
Before the Journey
Applying for the Pathway to Excellence® or Pathway to Excellence in Long Term Care® designation is a significant commitment that requires high-level oversight, a realistic timeline, and a realistic budget. Conducting a Self-Assessment of Organizational Culture is a good first step to determine the gap between the organization's current and desired state.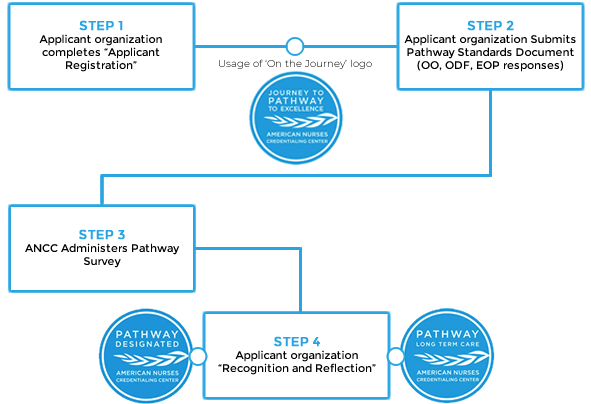 You are now leaving the American Nurses Foundation
The American Nurses Foundation is a separate charitable organization under Section 501(c)(3) of the Internal Revenue Code. The Foundation does not engage in political campaign activities or communications.
The Foundation expressly disclaims any political views or communications published on or accessible from this website.
Continue
Cancel